The first third of Dewey's read-a-thon is now over. So much more fun yet to come. I'm making progress in Calculated in Death—now well past the mid-point.
Hubby took us out for lunch at a nearby pizza place. As with breakfast, I took the Kindle, reading on the way to the restaurant and while we were eating. Got a slice of "S'mores pizza" for dessert.
Stopped by the pharmacy on the way home to get the annual flu shot. I didn't stop reading. Here's the proof.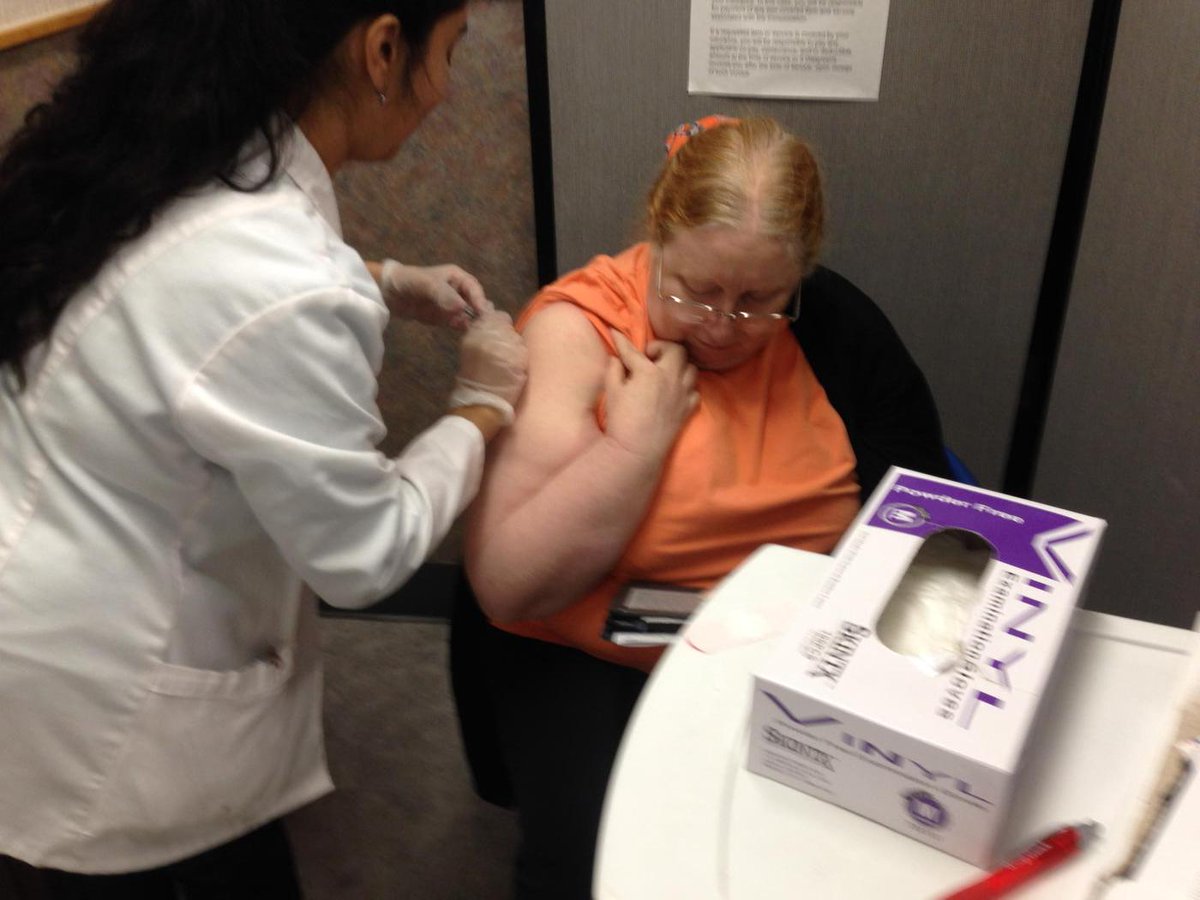 The pharmacist was probably amused that I asked for a photo, but she was a good sport.
We had one more place to stop on the way home from lunch—dropping off a package at the UPS store. Then, with all of our errands out of the way, we returned home where I checked in on Twitter and Facebook as well as checking out a few more blog posts. Got to get back to reading, though. My book is really interesting now.
Hour 8 Update
Reading Location: My house in Texas; Double Dave's Pizza; Walgreen Drugs; UPS Store
Currently Reading: Calculated in Death by J. D. Robb
Total Pages read so far: 204 pages
Total Time spent reading so far: I've lost track
Other Readers I have visited:
1. Shaunesay at The Space Between
2. Judith at Leeswammes' Blog
3. Michelle at Because Reading
Mini-challenges completed: Just the Introductory Questionnaire
Finished Books: 0
Comments: I'm feeling all energetic after a good lunch of pizza and Diet Coke. I have a mid-afternoon snack of grapefruit sections all ready for me to dig in. Hope to finish reading Calculated in Death by supper time, so I need to get back to reading.